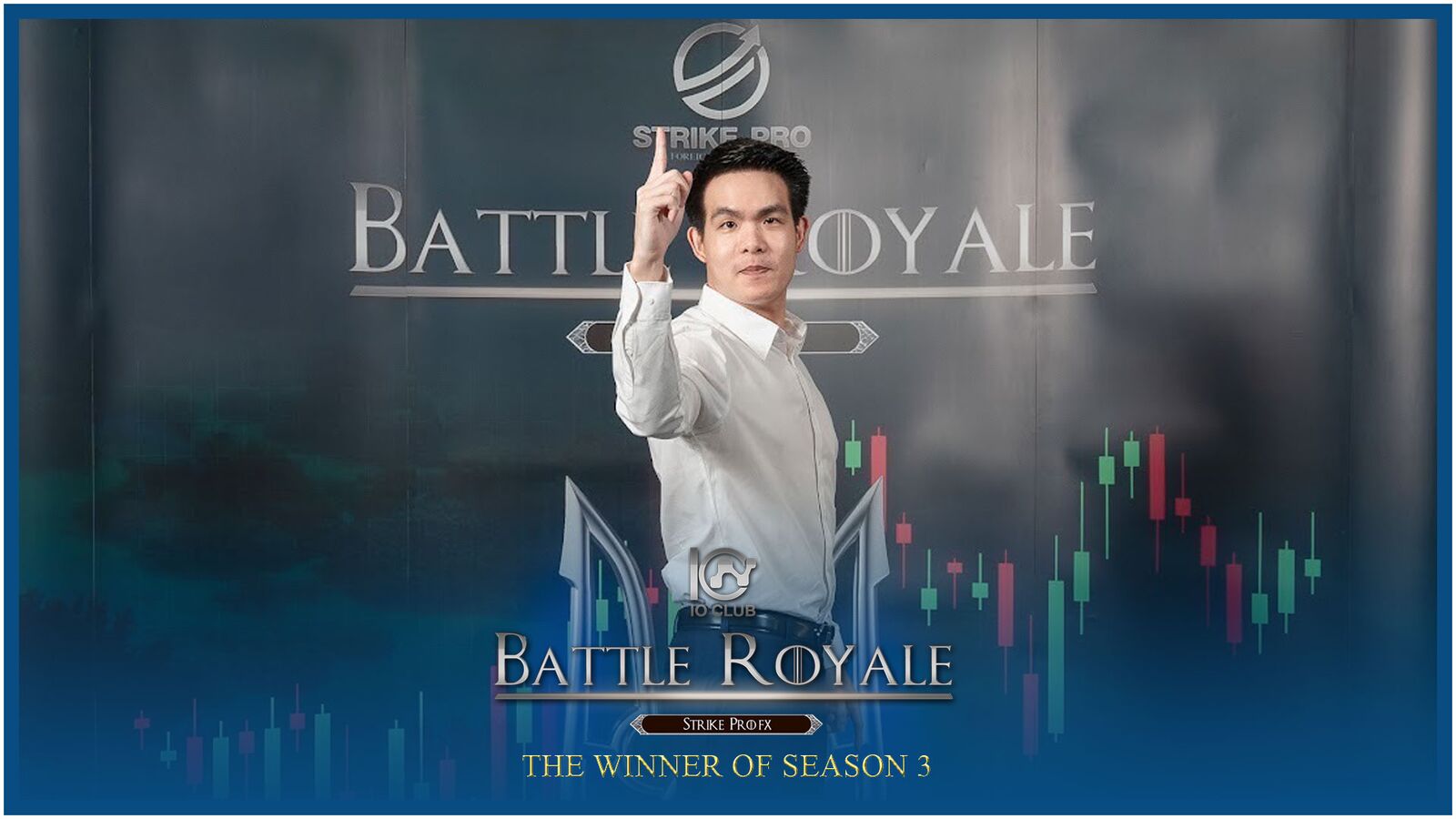 Battle Royale SS3 Winner Interview
1. Can you introduce yourself?
– My name is Jirawat Wetsupakun(Nickname is Tide).
Graduated a bachelor's degree in ICT, Mahidol University
Master's Degree in Economics and Finance, NIDA
10 years of trading experience in the Thai stock market
2. How did you become a Trader?
I want a career with flexibility in terms of time and self-employee with income which depends how much I efford.
3. What is the key of your success?
-Learn, do, diligent, patience.
4. What would you like to say to people who still think that forex is a scam?
-If we want to buy gold or exchange USD for speculation but don't want to walk to the gold shop or go to exchange money in front of the exchange. This one is similar, we only do it on a digital contract platform and we invest it in the world's largest exchange. In foreign countries, they invest as usual. Just Thai people may not get used to it yet.
5. Why did you choose to become a Trade with strike pro?
I used to trade with almost every broker Including in other markets as well
Regarding customer support of foreign brokers that have opened in Thailand quite late Difficult to contact and and usually have problems.
Community here is tangible. We meet each other, not just chatting in the coummunity board. We trade and relax together. We also share happy and sad moment. We also consult and vent stress each other. We plan and solve all the problems that traders who have been in this market for a long time have to face. Something like this that I don't think is anywhere else like this for sure. I think it's very valuable. To live in the world of long-term investment.
6. Would you like to say something to someone who is interested in the currency pair trading market?
-Study. Whatever you do, study first. If you don't know where to start. You can try to starting with the community first. In this era, you cannot easily walk forward without mentor who always support you. Why would'not you join us?