Stike Pro has added Wallets system,
which for some of you who have used other Forex companies may never use.
The Wallets system was added. To help clients make money management easier and transfer money between trading ports. Without having to withdraw money in and out and pay fees, such as when trading is profitable Want to move money to prepare to withdraw Or you can move to another port Or in the case of having multiple trading ports But with one of the ports coming out of the gin Can be transferred from one port to another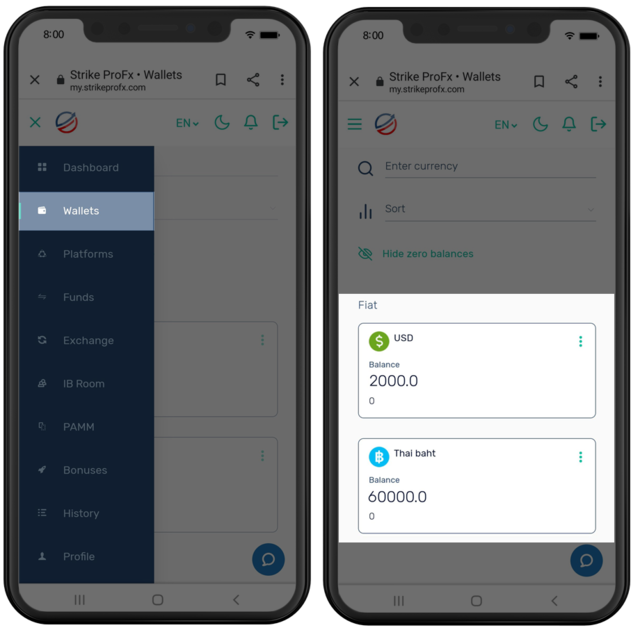 Benefits of the Wallets System
Deposit money
Withdraw money
Transfer money
By Wallets , each account will have a total of 2 Wallets Fiat , a pocket for the deposit and withdrawal Wallets Introducing Brokers , a bag of money that will be transferred to the Commission. The transfer can then be transferred back and forth between wallets. And trading port as well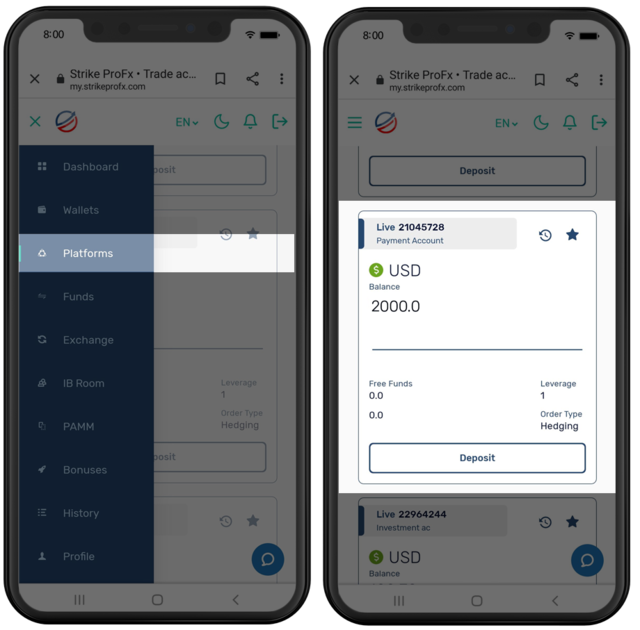 Wallet system in Payment Account
Is a special account That was created to be used in conjunction with the Investment Account and the Master Account can not be used for trading. It is only used as an intermediary for the way to transfer money in and out. Cannot be used for trading or direct deposit and withdrawal.