Best Forex Broker For Investing
Strike ProFX are forex broker for service Training courses providing basic knowledge in foreign exchange market
and offering a wide range of products for you to profit.
Deposit and withdraw quickly
within 24 hours. Low fees
VPS service for EA
developers and users.
(tradinghelper)
Buy and sell in a variety of Currencies.
( Gold, Stock, Oil, Digital Currency )
Support Thai language available 24 hours a day.
Training courses
providing
basic knowledge
Diversified investment assets from a single account
Trade on a wide range of instruments including popular FX pairs, Futures, Indices, Metals, Energies and Shares and experience the global markets all in the palm of your hand.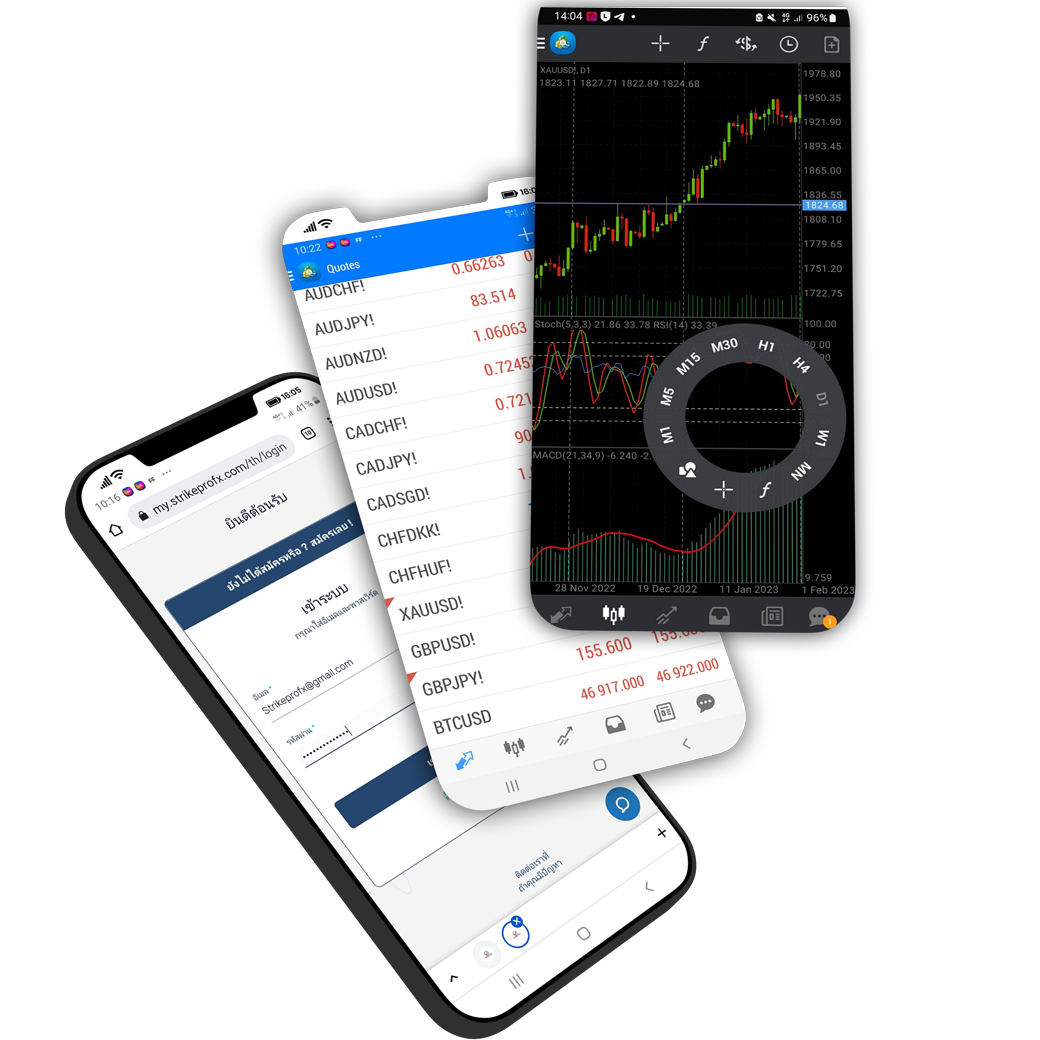 CopyTrade | PAMM | MAM | SOCIAL TRADE
Forex Broker
It's easier to invest in the financial markets and here's why you should join:
+ Fast deposit & withdrawal Make money in just one click.
+ Increase the amount of your investment. Whenever you want.
+ Able to enter the market Even without specific financial knowledge.
+ Make a stable, easy and relaxed income while letting others
do the work.
+ Control the total profitability of your investments by yourself.
CopyTrade is an online trading service. That helps traders well Reduces
confusion and instability in the market. With professional pursuit
Be there for you 24/7, get started and let the professionals you choose
do the job for you.
Enter your details to
open an account.
Deposit according to the channel of your choice
Ready to start your
trading right away.

We are committed to keeping your money safe
in reputable credit institutions.